Your home is listed for sale, then shown to a buyer. The offer is written, and accepted. A home inspection is performed and repairs are made. The termite letter is complete. The well test passes. The septic is pumped. The HOA documents are delivered. The title is clear. The buyer's loan is approved, but subject to the appraisal. Will your house appraise for value?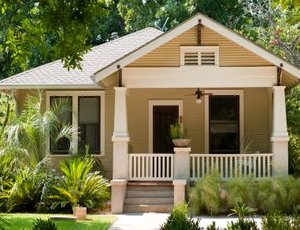 The appraisal is perhaps the most pivotal aspect of most home sale transactions. As critical as the appraisal is to the process of resale, little is known about it until the deed is done. In large part, once the appraisal is complete, it will stand. There are some paths of recourse for consumers (mainly the buyers) if an appraisal comes in below value. However, most buyers have zero interest in arguing to increase the value of an appraisal.
It is important it be done right the first time. There are ways the outcome of an appraisal can be more predictable.
Proper pricing of a listing is critical. Markets are forward looking. Appraisals are reflective of recent, but past activity. Aggressive pricing may produce a buyer ready and willing to close. But if the contract price is too high, a low appraisal greatly disables the buyer's the ability to close, assuming the property is going to be financed. The appraisal is of mutual benefit to two parties: it protects the lender and the buyer at the same time. The seller has to be realistic in his/her approach to pricing.
The listing agent may meet the appraiser to grant access to the property. At that time the list agent should offer comparable properties for review to be considered part of the appraisal. This data should be prepared by the listing agent, even as early as the original listing goes on market. If the data is good and accurate the appraiser will include it in the report after performing his/her own research. If the research is done properly prior to listing the house, the data should be preserved and ready to deliver.
There are different sources of data pools appraisers use to obtain comparable sales data. It is not uncommon for the list agent to have access to data the appraiser does not. The list agent should share this information as part of their services to the seller.
Appraisers often travel from out of the area and should be made aware of amenities in the community. All of these things help create a smooth path for the appraisal process to unfold in a more predictable way. When this happens there is less chance for surprises late in the transaction.
Bobby Jankovic, Broker/Owner RE/MAX Capital Licensed in Virginia #0225055091
cell (757) 291-1114 email bobbyj@remax.net